River Whale

waste collector for river cleaning and ocean protection
Every year, 8 million tons of plastics end up in our oceans, 80% directly coming from our rivers…
The solution to limit the pollution of rivers and to slow down the extension of "plastic oceans" must therefore be located upstream of the river mouths.
« River Whale » : The river cleaning whale
Directly Inspired from a whale and its baleen, River Whale filters water by holding waste. In this way it cleans rivers and acts against pollution of the oceans.
H2OPE aims to create a waste collector according to the following lines: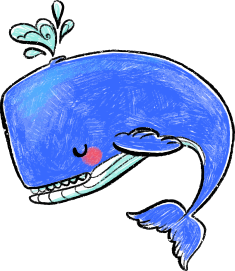 The collector must operate 24/7
It must operate only with the flow delivered by a watercourse, or with surface flows
It must have no impact on fauna and flora
It must be made of recyclable materials
It must reproduce the principle of natural dams, in an artificial and controlled way
It must be able to evolve according to floods and low water levels
It must be resistant to climatic constraints
It must be made in France
After more than a year of studies and working together with a French manufacturer, H2OPE has managed to design a waste collector meeting all these requirements.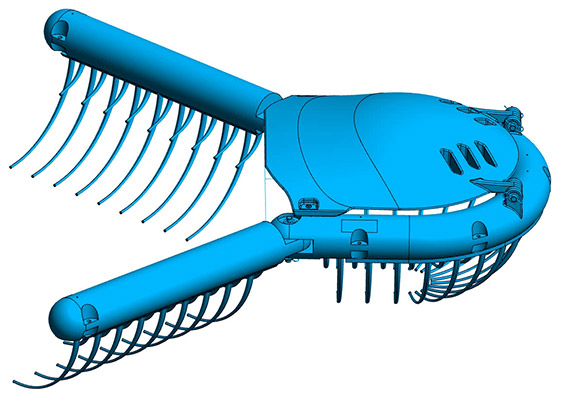 «River Whale» Characteristics

The material used for the realization of the product is HDPE (High Density Polyethylene), a neutral material, with a lifespan of about 15 years, without any impact on fauna and flora, recyclable.

The collector design allows an opening of 2 to 5.50 meters for the waste collection.

The volume of waste retention is about 3 cubic meters

The baleens help to prevent the waste from escaping the collector and increase the area of ​​captured waste.

Without impact on fauna and flora. Allows free movement of users (boats, tourism…)

The collector was 100% French manufactured